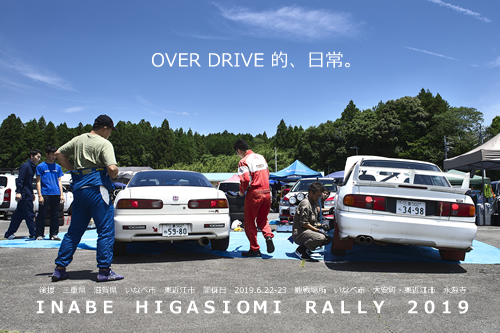 We are holding "INABE-HIGASIOMI RALLY 2019" on June 22-23 to cheer the rally area! This year's rally must be so wonderful!
1: Spectators areas are wonderful! : We set spectators areas both city INABE and HIGASIOMI. EIGENJI TEMPLE SS in HIGASIOMI is the first challenge in the world.
2: Event areas are wonderful! : We have two event areas both city INABE and HIGASIOMI. RALLYandCOS- PLAY EVENT is on in Eigenji community center.
3:New arrival! TRD RALLY CUP: 6 classes including twoTRD classes are held at the same time. You can see a lot of rally cars.
The national sport festival of Mie pref. and Shiga pref. is advertised by our rally. Support and cooperation, please.(about financial aid)
The latest information is on Facebook page. There are time and a location which become Street closed with rally. Take care and understand please.
Street closed information= is getting ready. PDF will up here at the end of March.
(Attention! please be sure to see these PDF in a PC. In a case from Mobile, incomplete information is sometimes indicated.)
the city road of inabe-higasiomi sen (the mountain pass of Ishigure) add.  the city road of oida3ku (near by the daian public hole) add. the city road of dum ugansen add. the daian public hole park area map
Rally information is on air! INABE FM 86.1MHz INABEE



Renewal information

2019.02.18:site open

Support and financial aid


Competitor

Spectator and media

Staff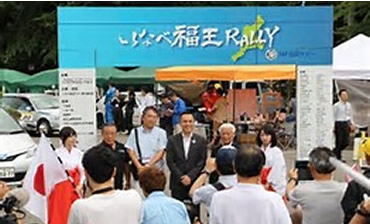 We aim to promote our rally area by holding our rally event! We are wrestling seriously!
One day, in your daily life area,the location changed to a circuit course then! We will borrow a road as a course, facilities and a site from holding of a rally by wide range. Therefore we arrange with many persons about security measures. A result, really much polity and an enterprise cooperate with everybody's personal understanding, and a rally is held. A study and preparations are being performed every day because we'll report a fun rally to everybody in such localness safely. It's an event for 2 daysa year, but we also send various plans in order to enjoy through 1 year!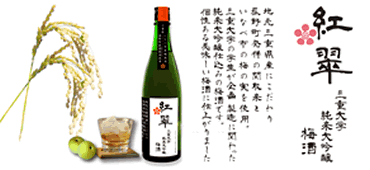 Our rally members help each other and plan to make special plum liquor using rally areas products, then the special high quality plum wine KOUSUI is brewed in rally areas.
We are challenging to find and create something next in Higasiomi.
〒513-0041
STAFF ON L.P.C.4-2-36 Nagoshinmachi,Suzuka-City,Mie,JAPAN
JAF sanctioned motor sport club
TRIAL STAFF ON!
(Head office of INABE HIGASIOMI RALLY)

TEL +81-59-385-4019 FAX +81-59-385-4047

e-Mail info@staff-on.com